PRINTING & PACKAGING
All instruction cards (for the tricky to tie bikinis) and paper lookbooks (which we print in very minimal numbers) are printed by Ashley House, one of the most eco-friendly printers in the UK, using eco-friendly materials.
Our garment packaging bags are compostable - supplied by Avani. Our eco-friendly swing tags are supplied by Weavable and made using recycled board with a waxed cotton cord. Our shipping bags are made of compostable material, we use eco-friendly stickers and packing paper all supplied by Noissue. For the coming season, we have decided not to use hygiene stickers as this is yet more unnecessary packaging, and very difficult to find a biodegradable version that does not impact the planet, so we ask our customers to try on all garments over their clothes.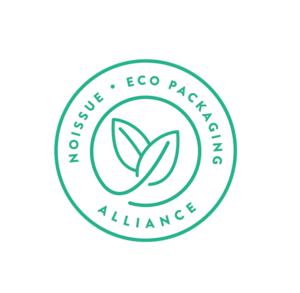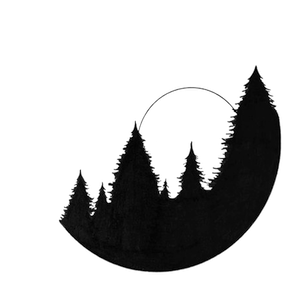 ACTIONS FOR GOOD
Along with our friends and colleagues, we have so far organised a beach clean and tree planting day. This is just the beginning, we will be planning many more events like this where we can come together with our tribe to help clean and nurture Mother Earth, and give back in a very real, hands on way.
Earth Girls with a Passion for The Planet is an event series started in June 2019 and once we make it through these extraordinary global times and can mix with our tribe again, we will be planning a follow up gathering. These events are designed to leverage the power of a conscious community, to support, educate and influence each other on an eco-friendly path.
We have partnered with Greenspark to plant TEN beautiful trees for every order sold on our site - so even when the WAN tribe can't manage to get hands in the dirt ourselves, trees are still going into the ground 10 at a time and the Earth is getting greener with every happy customer.
POSITIVE PARTNERSHIPS
Awareness is one of the most impactful ways we can make a difference. We are actively finding ways to amplify this message by joining forces with those who have a bigger voice, to positively influence a wider group of people to change their habits for the better.
TRANSPARENCY & PLANS
There are many ways in which we are doing our bit for the planet, but we also recognise that the only way to perform as a conscious brand is to be fully transparent, to accept our flaws and acknowledge our journey towards reducing our impact on the environment.
We are not carbon neutral - yet! Although our operation is fairly small, we realise that shipping our pieces overseas, and our own travel comes at a cost to the environment. We are working towards becoming fully carbon neutral by offsetting these emissions, and we are also reducing our travel by working remotely with photographers and crew for our photoshoots, and with our factory and other partners overseas
Our swim and activewear pieces are made of nylon, this means that when they are washed, harmful microplastics are released into the environment. We have been looking into ways in which we can reduce this waste, and we are considering partnering with a laundry bag brand such as Guppy Friend, a bag which is designed to catch microwaste. We are also looking at using more organic materials, although this option would compromise the strength and durability of the pieces. So it's tricky. It's a challenge. But we continue to search for answers.